Access Control is a very effective security tool for controlling access rights for members of the public or staff members within a secure environment. The applications for access control systems vary greatly as can the size of the systems. Access control systems can vary from a single reception door in an office to hundreds of doors in a hospital or commercial setting. Tale Security have partnered with ACT, an Irish company with over 20 years experience in the access control industry.
With the ACT product range fulfilling access control requirements for domestic dwellings, medium sized business and large scale enterprises located over multiple sites, the ACT products can be found in high security government buildings, leading educational facilities, multinational pharmaceutical organisations, major hospitals, well known retail chain stores, prison buildings, busy leisure facilities and private dwellings.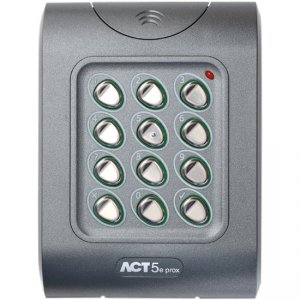 ACT manufacture secure, robust and aesthetically pleasing products. Varying security needs call for a range of products - from simple single-door solutions to enterprise-wide systems with open-format design and interoperable capabilities. Access Control Technology provides access control systems and door entry solutions, assuring the end user that the system parts are totally compatible.
With the many access control parts and system variations that are available to the end user, Tale Security offer a complete and comprehensive consultation and design process for the client in order to meet their present needs and their future company needs. All variable software features and product attributes will be proposed as part of the design process, with the intention of creating an access control system that will go beyond any individuals or customers expectations.
Email: info@tale.ie for more information